YEAR END AWARDS DINNER TICKETS Description
This year's awards dinner will be held at Don Cuco's in Moorpark.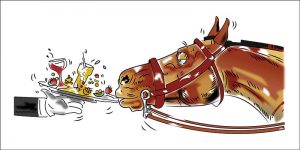 It will be a buffet style dinner for $30/pp and includes delicious options such as fajitas, enchiladas, burritos, chile verde and all the sides.
No host bar is available.
SUNDAY, JANUARY 14th at 5:00pm.
Last day to purchase tickets is JANUARY 10th – and seating is limited, so don't wait – get your tickets today!!!!
(tickets will not be mailed, but will be held on a list for check in at the event – NO TICKETS WILL BE AVAILABLE AT THE EVENT – all tickets must be purchased in advance.)